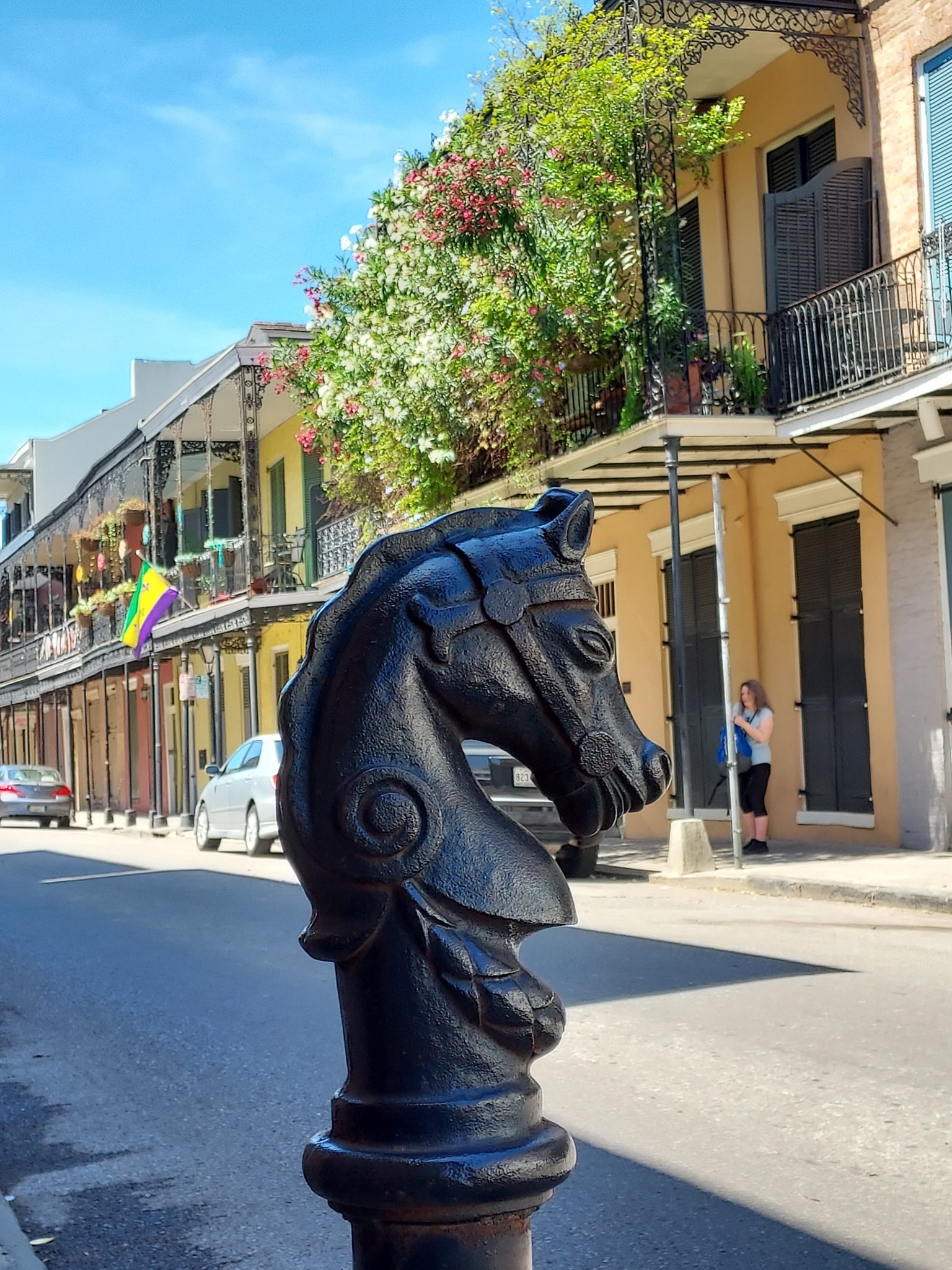 02 May

UPFDA Spring Meeting, New Orleans, LA, April 18-19, 2023

The UPDFA Spring Meeting was held in New Orleans, LA from April 18-19, 2023. I arrived in NOLA on the evening of Monday the 17th and met up with Andrej Branc from Pelgar USA for dinner at the Royal House balcony. I immediately immersed myself in the local cuisine: raw and chargrilled oysters, Cajun chicken & andouille jambalaya, crawfish etouffée, fried alligator meat, red beans and rice, and chicken andouille gumbo. I was also introduced to my favorite new beer Abita's Andy Gator Pilsner – très bon! Some night caps along Bourbon Street closed out the evening.

Next morning, after a typical New Orleans breakfast at Fleur de Lis Cafe on Chartres (love those grits!),  I headed out to the Barataria Swamp to check out the gators, turtles and various other fauna. Back in town, I had lunch with my friends Chuck and Donna from The Bug Stop in Chicago. Had some seafood gumbo and a mufaletta – as well as another Andy Gator – at the historic Napoleon House. After lunch, we strolled through Jackson Square and visited the various landmarks:
St. Louis Cathedral
The Cabildo
The Presbytere
St. Anthony's Square and Cathedral Gardens
The Pontalba Buildings
The Andrew Jackson Statue
The Moonwalk
Next stop: Café au lait and beignets at the Café du Monde before heading back to UPFDA's Board Meeting and Welcome Reception at the Royal Sonesta Hotel on Bourbon St. Later that evening, I was invited by my friends John Murphy and Matt Titshaw from Liphatech for a spectacular dinner at Arnaud's on Bienville – what a treat!
Wednesday, it was back to the Sonesta for the UPFDA presentations by Dr. Loren Scott on the state of the economy; industry briefings by Michael Kelly, PCT Magazine and Marty Whitford, PMP Magazine; regulatory updates by Julie Spagnoli, JM Specialty Consulting and Pat Lynch, Bell; and an overview of pest management challenges in municipal settings by Dr. Claudia Riegel from the NOLA Mosquito, Termite and Rodent Control Board.
After lunch, Rockwell's Cisse Spragins took us on a tour of her favorite antique and art galleries along Royal Street. After a stop at the Court of Two Sisters for a quick Sazerac, Claudia Riegel and her team escorted us around the French Quarter to brief us on their rodent and termite control initiatives – a very enlightening experience, indeed.  That night, it was dinner at Dickie Brennan's Steakhouse with our friends Mike Joyce and Marty Whitford from PMP Magazine – those boys treat me right! A nightcap at the Carousel Bar in the Monteleone Hotel on Royal and I called it a day.
Thursday morning I headed along Canal, Magazine and Poydras to the Riverwalk and Spanish Plaza where I took the trolley up to the French Market for a Creole breakfast bowl of shrimp and grits, andouille sausage and eggs. Took a stroll along Esplanade and Frenchman St, stopped by Lafitte's Blacksmith Shop Inn on Bourbon, the Ursulines Convent on Chartres, the LaLaurie House on Royal and mass at the St. Louis Basilica. I had time to meander around Jackson Square again and along Royal and Bourbon to the Felix Oyster House for a farewell meal of  oysters and a gator Po' Boy before heading back home.