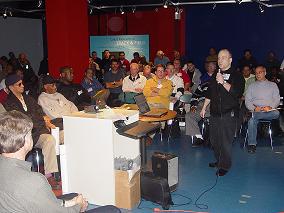 The 2005 New York Pest Expo
Veterans' Day
Friday, November 11, 2005
Training Programs:
General Entomology - Principles of Insect Identification
Presented by Shawn Mullen, Bayer ES
The Latest Advances in Rodent Control
Presented by Dale Kaukeinen, Syngenta
Advanced Termite Baiting Techniques
Presented by Steve Walsh, Whitmire Micro-Gen
Total Control in Food Establishments
Presented by Craig Martelle and Jim Baldino, AP&G Catchmaster
Bedbug Update - Newest Trends
Presented by Tom Garcia, Waterbury Companies
Tools of the Trade - A Survey of Essential Equipment
Presented by Andy Linares, Bug Off Pest Control Center
(Photos provided by Pest Control Magazine)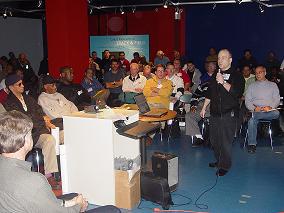 "This is your opportunity to expand your knowledge and become better professionals.
Create alliances among yourselves and grow by sharing information."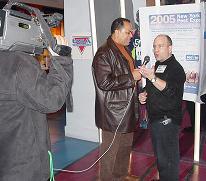 The New York Pest Expo™ is a media event!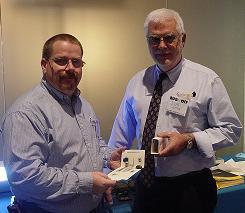 AP&G's Craig Martelle & Jim Baldino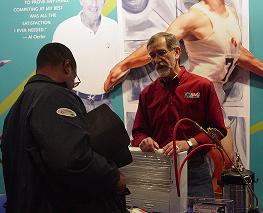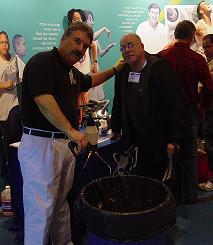 L: B&G's Dr. Bill Robinson briefing DS's Dwight Singletary
R: B&G'sBob Heiney with Reliable's Buddy Bloom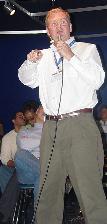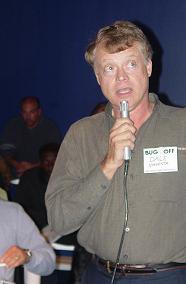 Left: Bayer's Shawn Mullen Right: Syngenta's Dale Kaukeinen

Cleary's Peggy Malone briefing Zone's Herman Montalvo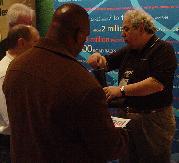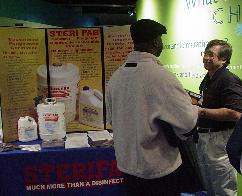 L: Eaton's Gary Schlosberg R: Noble Pine's Richard Jacobs

EcoSmart's Pat Ryan with representatives from
New York City's Department of Health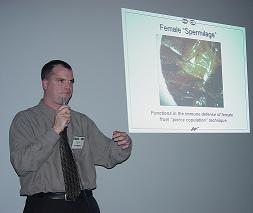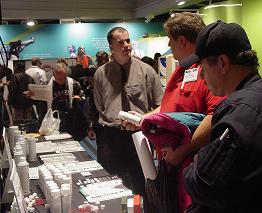 Waterbury's Tom Garcia's "Bed Bug Update"
and showcasing the CB line of products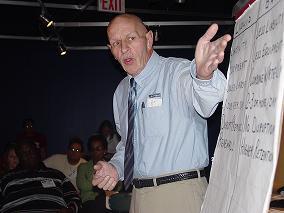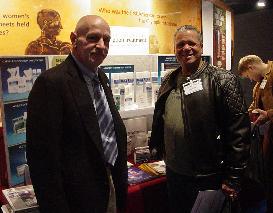 WMG's Steve Walsh on "Advanced Termite Baiting" and with Quality's George Torres