Termite Biology, Inspection and Control, Friday, October 30, 2020 12:30 pm to 3:30 pm 
$45.00
Description
Termite Biology, Inspection and Control Methods
Featuring Karen Boniface, BASF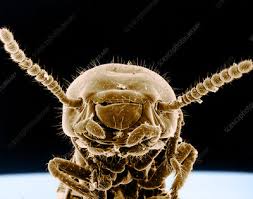 Need-to-know workshop on termite biology and behavior; principles of inspections; and an overview of control methods, especially baiting systems.
Friday, October 30, 2020
12:30 pm to 3:30 pm 
Bug Off Career Training Center, 1085 Saint Nicholas Ave, New York, NY 10032 
Note: If you arrive late or leave early for the training portion of the event,you will not receive a certificate.
Persons without photo ID may not sign the roster or be issued a course certificate. 
Masks are required; visors/face shields recommended; hand sanitizer will be provided;
proper distancing will be observed. 
Cost: $45.00
ABSOLUTELY NO REGISTRATION AT THE DOOR
Payment is final 
NYS DEC Credits:        7C – 2.0