Pest Birds in Urban Environments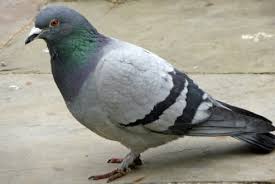 Featuring: Ray Olschewski, ACE, Bird Barrier
An important program on pest birds and their effect on health and property. Learn about pest bird biology, habits and behavior. Familiarize yourselves with the latest tools of the trade so that you can select the best control strategies.
Friday, January 29, 2021
12:30 pm to 4:30 pm
Bug Off Career Training Center, 1085 Saint Nicholas Ave, New York, NY 10032
Note: If you arrive late or leave early for the training portion of the event, you will not receive a certificate.
Persons without photo ID may not sign the roster or be issued a course certificate.
Masks are required; visors/face shields recommended; hand sanitizer will be provided; proper distancing will be observed.
Cost: $45.00
NO REGISTRATION AT THE DOOR
Payment is final
NYS DEC Credits: 7A – 3.0, 8 – 3.0